National Doctors' Day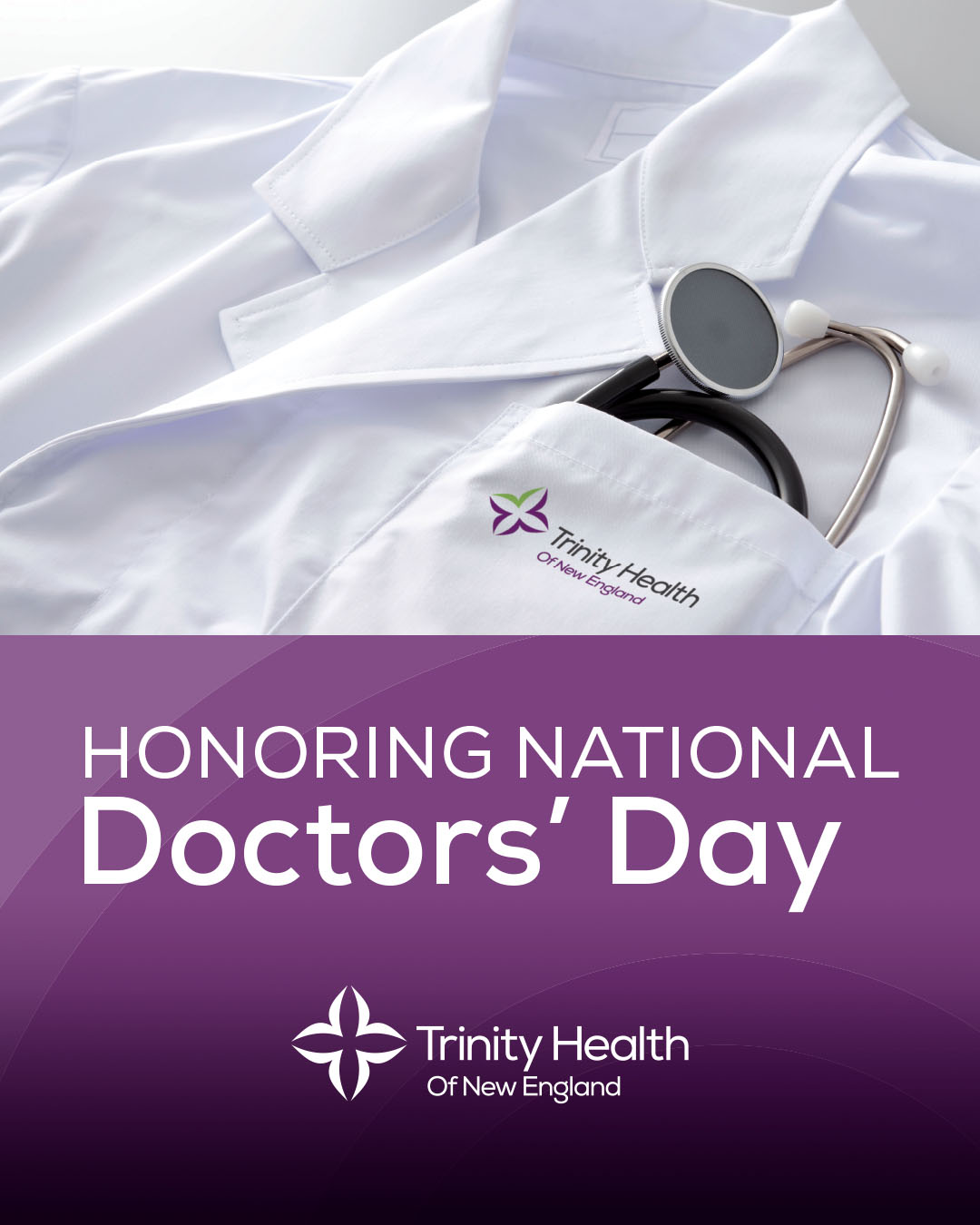 On March 30, Saint Mary's Hospital will join the health systems around the nation to participate in National Doctors' Day, a day for celebrating physicians and the good work they do year round.
We invite you to honor doctor(s) who provides outstanding care to you and your family. Your tax-deductible gift will support patient care for the benefit of everyone in our community. You can include a personal note of gratitude in the online giving form at the link below and we will share with your doctors(s). As always, your gift will be designated to the purpose and the location of your choice.
The following physicians were honored by their grateful patients:
Dr. Mary A. Bailey
Dr. Mark A. Belsky
Dr. Syed F. Bilgrami
Dr. Michael Biondi
Dr James Bittner
Dr. Steven R. Cohen
Dr. Felice Colliton
Dr. Pat Corcoran
Dr. Alessia C. Donadio
Dr. Latha Dulipsingh
Dr. Masih Farooqui
Dr. James L. Frank
Dr. Robert C. Gallagher
Dr. Daniel Girardi
Dr. Philip T. Glynn
Dr. Sandeep Gupta

Dr. Aileen Ingal
Dr. Philip Karanian
Dr. John M. Keggi
Dr. Husnain Kermalli
Dr. Kevin G. Kett
Dr. Bimalin Lahiri
Dr. Jennifer A. Martin
Dr. Allan Mayer
Dr. James E. Mazo
Dr. Sudhanshu B. Mulay
Dr. John D. Papandrea
Dr. William Preskenis
Dr. Edmund P. Quinn
Dr. Susan Rabinowe
Dr. Edna N. Rodriguez
Dr. Laki Rousou

Dr. Myrla L. Sajo
Dr. Amarpreet S. Sanghera
Rachel B. Scott, DO
Dr. Beth A. Sieling
Dr. David A. Stroh
Dr. Subramony
Subramonia-Iyer
Dr. Paul S. Sullivan
Dr. Jaykumar Thumar
Dr. Ian S. Tucker
Dr. Eric M. van Rooy
Dr. Peter B. Wade
Dr. Rajwardhan Yadav
Dr. Kristen A. Zarfos