Special Giving Programs
Saint Mary's Hospital Renovation and Campus Beautification Initiative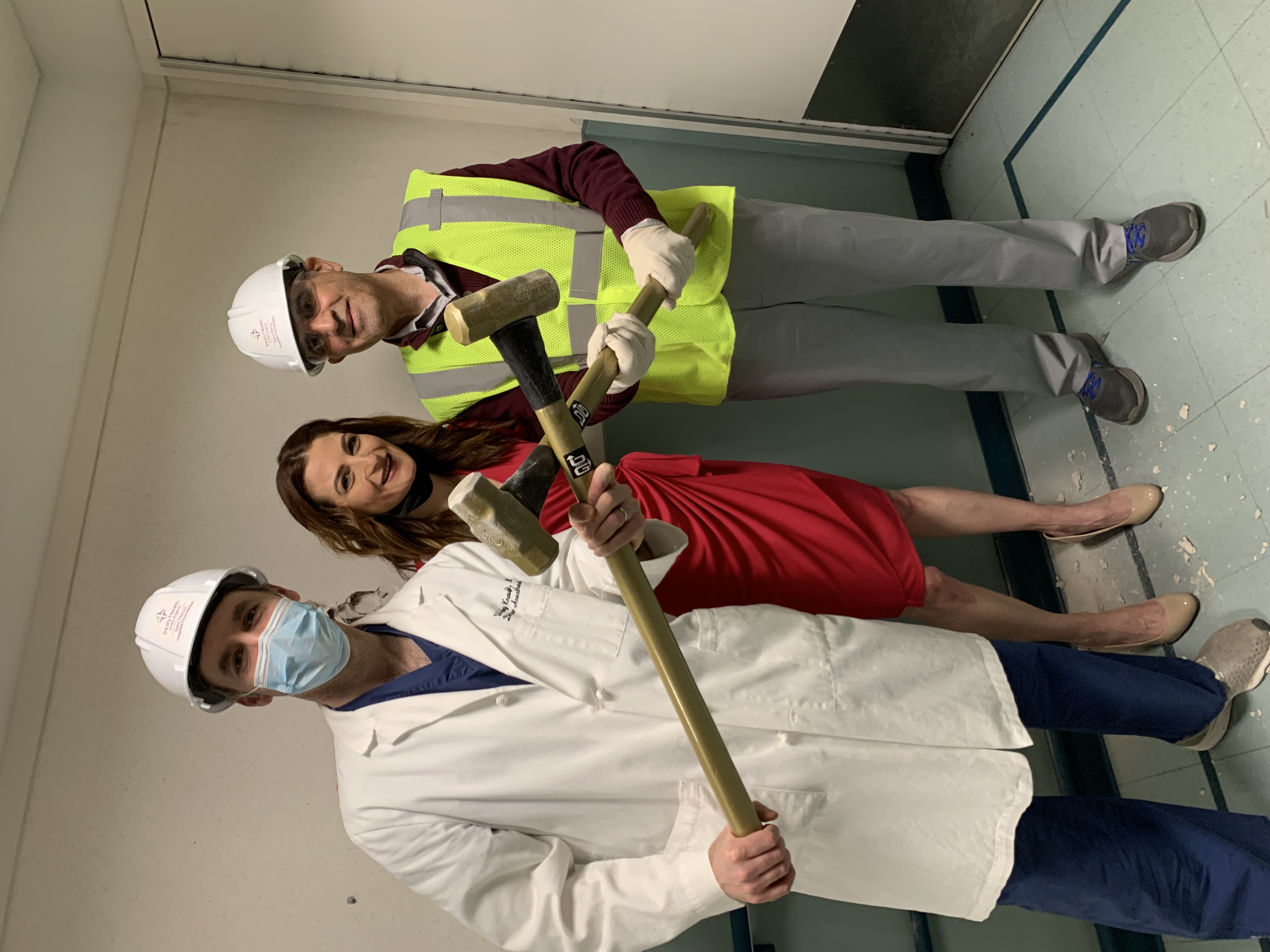 Saint Mary's Hospital celebrates the first major capital project since the onset of the COVID-19 pandemic. A ceremonial wall demolition, held on Thursday, February 17th, marks the start of the Surgical Services Suite Renovation and Expansion project. This is one of the main focuses within the Saint Mary's Hospital Renovation and Campus Beautification Initiative.
The project is intended to improve patient and colleague experience, and update space that has not seen renovation in several decades. The key areas of the project include expanded and upgraded male and female staff locker rooms, three semi-private family seating areas, private Family Consult Room, relocated Patient Registration and Reception Desk, Nourishment Station, and renovated restrooms. In addition to newly designed colleague locker rooms, colleague improvements also include an Anesthesia Work Room, Staff Lounge and On-Call accommodations.
The complete project is expected to take roughly 8 months, hopefully done by year-end. Although funding for this project continues, lead gifts by Woodland Anesthesiology Associates, PC and Selim and Linda Noujaim have made it possible for the renovations to begin.
Click Here to support this campaign.