Pink Out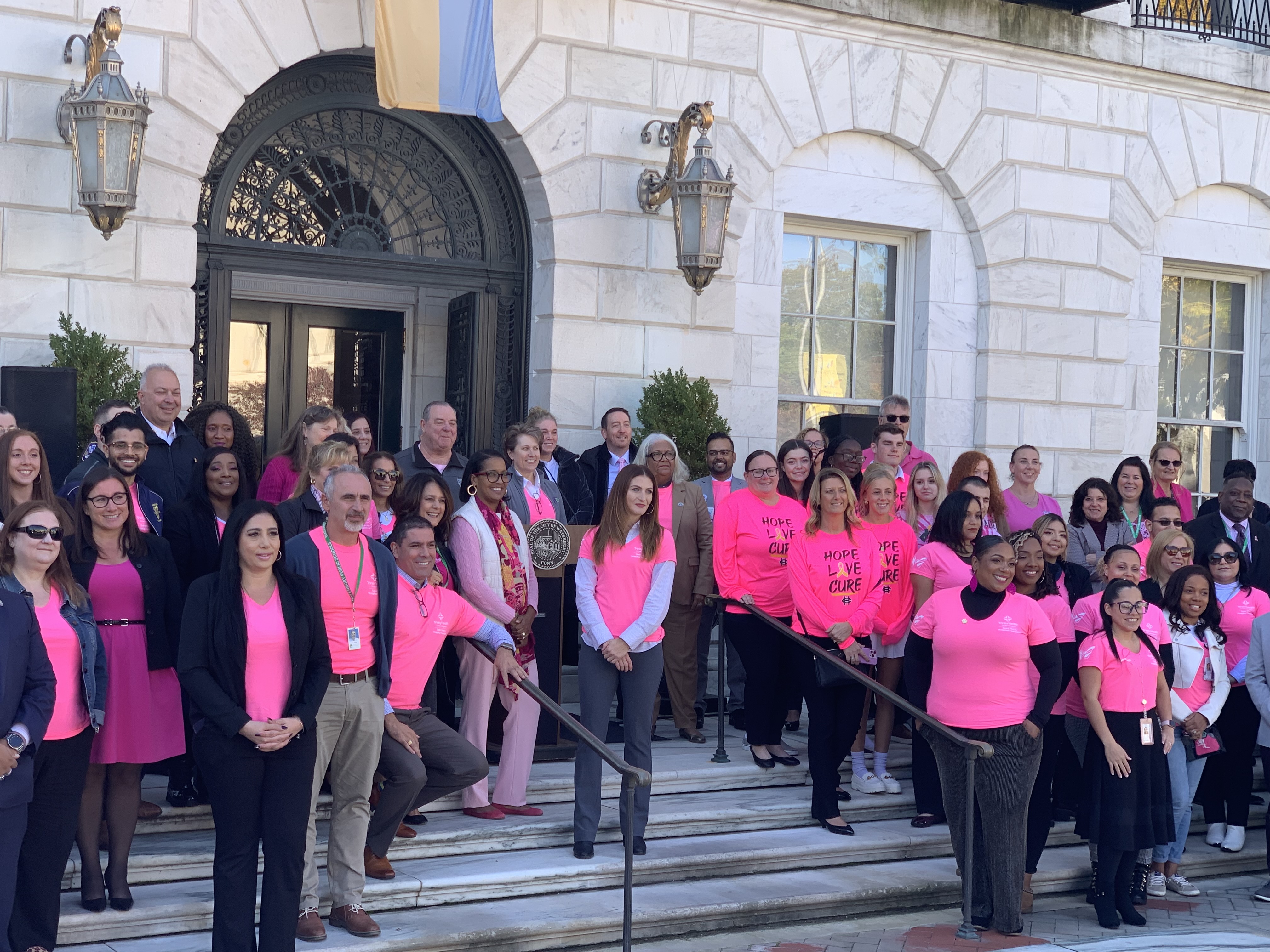 Pink Out Day was October 20, 2022 and it was a great success, raising over $50,000 to support the SMH Breast Screening Fund. Thank you for your support and for joining the citizens of Waterbury in the fight against breast cancer. The Fire Department, Police Department, students from Holy Cross and guests were joined by Mayor O'Leary, Superintendent Dr. Verna Ruffin, SMH Chief Administrative Officer, Kim Kalajainen, SMH breast surgeon, Dr. Beth Sieling and Congresswoman Jahana Hayes.
The Saint Mary's Hospital Foundation is proud to Pink Out greater Waterbury for breast cancer every October! Pink Out's goal is to raise funds, promote awareness, and ensure the community that our facilities are safe, open, and have the resources to provide breast health services to women in need. 100% of funds raised support the Saint Mary's Hospital Foundation's Breast Screening Fund. Annually, this program provides free screening and diagnostic to more than 150 local women.
Waterbury's citywide Pink Out is a true community effort to promote breast cancer awareness and raise funds for Saint Mary's Hospital Foundation's breast patient assistance fund. Every October, people across the world show their support for those affected by breast cancer. Our work is always important, but October is the time where we can visibly demonstrate our city's commitment to the cause.
Click here to make a Donation.
For questions or more information, please email stmhfoundation@trinityhealthofne.org.