Pink Out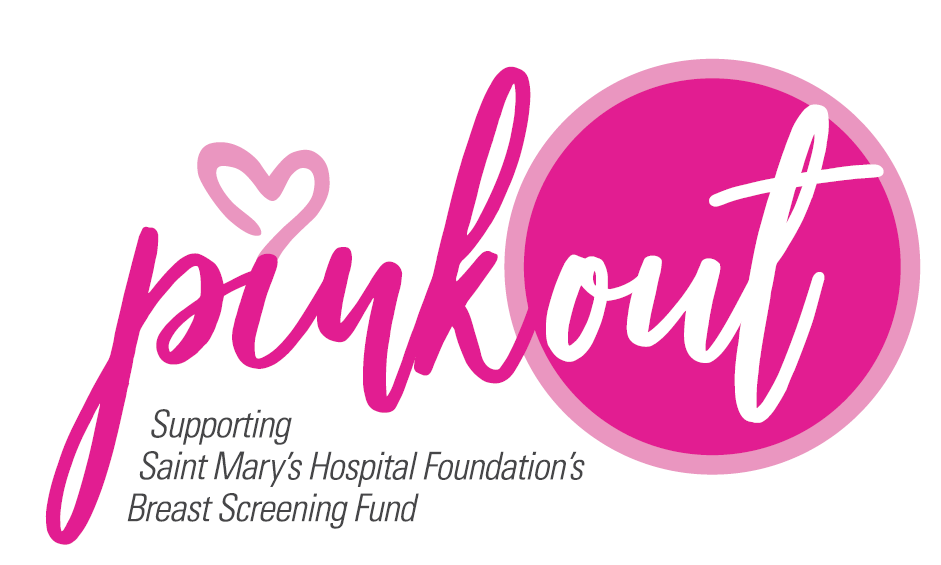 The Saint Mary's Hospital Foundation is proud to Pink Out greater Waterbury for breast cancer this October! Pink Out's goal is to raise funds, promote awareness, and ensure the community that our facilities are safe, open, and have the resources to provide breast health services to women in need. 100% of funds raised support the Saint Mary's Hospital Foundation's Breast Screening Fund. Annually, this program provides free screening and diagnostic to more than 150 local women.
Waterbury's citywide Pink Out is a true community effort to promote breast cancer awareness and raise funds for Saint Mary's Hospital Foundation's breast patient assistance fund. Every October, people across the world show their support for those affected by breast cancer. Our work is always important, but October is the time where we can visibly demonstrate our city's commitment to the cause.
Since early 2020, the coronavirus put many areas of life on pause and many held off necessary annual health screenings. However, breast cancer itself did not pause. Now, more than ever, we need our community, businesses, and providers to support breast cancer awareness.
There are several ways you can help—through sponsorship, charitable donation, purchase of shirts, or by creating your own fundraiser! We would like to thank our past and current Pink Out community partners—the City of Waterbury, Waterbury Fire Department, Waterbury Police Department, our local schools, and businesses.
Click here for Sponsorship Opportunities.
Click here to Become a Sponsor.
Stay tuned for information on t-shirts!
For questions or more information, please email stmhfoundation@trinityhealthofne.org.