Colleague Giving Campaign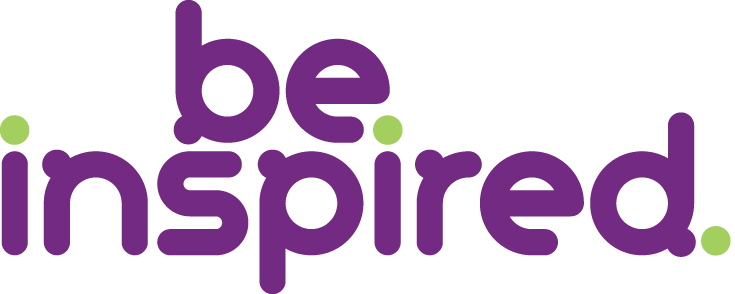 In the ever-changing healthcare marketplace, the work that Saint Mary's Hospital Foundation does is more important than ever before.
The Foundation exists to provide vital funding for important needs in medical technology, equipment and services of Saint Mary's Hospital, which allows us to provide excellent healthcare to each patient. All departments have the ability to apply for funding for critical needs that may not be available within your budget. Saint Mary's Foundation invites you to be a part of that.
Give Online Download Pledge Form Download Cover Letter
---
Frequently Asked Questions
What is the Workplace Giving Campaign?
This campaign is an opportunity for our colleagues to share in Saint Mary's Hospital culture of giving.
Why should I give to the Workplace Giving Campaign?
As a Saint Mary's colleague, you know more than anyone what a strong impact your gift can make on the health and well-being of our patients, their family members, and our community. Each donation, no matter what size, will make a difference for the patients we so deeply care about and show the community that we are passionate about our mission. At Saint Mary's Hospital, we believe that every patient deserves the opportunity to receive the highest quality healthcare, regardless of their ability to pay. Through the generous support of our community, its leaders, and our colleagues, Saint Mary's has been able to remain competitive in the field of healthcare, and offers the best care to our patients. This includes the most vulnerable patients – the underinsured and the uninsured.
Is participation in the Workplace Giving Campaign mandatory?
No. All donations are 100% voluntary and 100% appreciated. We have a 100% participation goal, and any amount will help get us there. Your donation amount will remain confidential.
How do I make a donation?
Saint Mary's Hospital colleagues may make a donation through payroll deduction, check, cash, or credit card. Donations can be made with a Be Inspired Pledge Form (available through your department team leader, in the Foundation office, or on our internal infonet. Every colleague who donates to the Workplace Giving Campaign will receive a Be Inspired incentive gift, and the gift options are listed on the pledge forms.
What is the deadline for making a gift?
You are welcome to contribute any time of year.
Where does my donation go?
The best part of the Workplace Giving Campaign is that YOU decide where you want to direct your support. Your donation can be made to the area of your choice, including Technology and Innovation, Caring for our Community, the Colleague Crisis Fund, the Scholarship and Education Fund, or to the United Way of Greater Waterbury. Please contact the Saint Mary's Hospital Foundation regarding the funding opportunities if you have any questions.
When does the payroll deduction for this campaign begin and end?
Payroll deduction for your gift will begin within two weeks of your donation and will continue until you advise the Foundation that you would your deductions to stop.
Is my donation tax-deductible?
Yes. Every donor will receive an acknowledgement for their tax-deductible gift. Please consult with your tax advisor for more details. The Saint Mary's Hospital Foundation EIN # is 22-252-8400.
What is the Saint Mary's Hospital Foundation?
Saint Mary's Hospital Foundation is a 501(c)3 not-for-profit and is the fundraising entity for Saint Mary's Hospital. The Foundation was established in 1990 in order to support the Hospital and expand the services provided to the community. With the commitment and generosity of the Greater Waterbury Community, the Foundation has since been able to raise the funds to renovate and expand facilities, develop crucial outreach and clinical programs, acquire state-of-the-art equipment and technology, and attract an accomplished medical staff who bring a variety of different skills and expertise to the Greater Waterbury Community.
Who should I contact if I have questions about my gift or the campaign?
You may contact the Foundation office at (203) 709-6390 or stmhfoundation@trinityhealthofne.org.
---
Designations
Scholarships & Education
Scholarships and continuing education are important to us, and based on the number of applications that we receive through this process, it's important to our colleagues too. Scholarship applications open in the spring for the fall semester. This includes nursing, allied health, all other fields of study, and also a scholarship fund for active volunteers of the Hospital. Supporting this fund makes our scholarship program possible.
Mandell Multiple Sclerosis Center
To bring service closer to home for those affected by multiple sclerosis, Saint Mary's Hospital is partnering with The Joyce D. and Andrew J. Mandell Center for Comprehensive Multiple Sclerosis Care and Neuroscience Research to establish a dedicated MS treatment center at Saint Mary's Hospital.
Emergency Department Renovation
The Saint Mary's Hospital Emergency Department sees more than 75,000 patients each year. To help comfortably accommodate the growing patient volume, the hospital underwent a complete renovation – now equipped with the technology and expertise of the most advanced care facilities.
Greatest Needs
Your support can help fund Saint Mary's Hospital's greatest needs, including state-of-the-art technology and equipment that help our staff provide the best of care. Most recently, the Foundation funded the da Vinci Robot, which will provide the most advanced surgical methods to patients, in addition to two Sonosite breast ultrasound devices, which will provide surgeons the ability to do high-quality, ultrasound-guided breast biopsies in the operating room.
Each of these needs – funded by generous people like you – allow Saint Mary's Hospital to be a leader in the latest advancements, offering better outcomes for patients.