Recognize a Star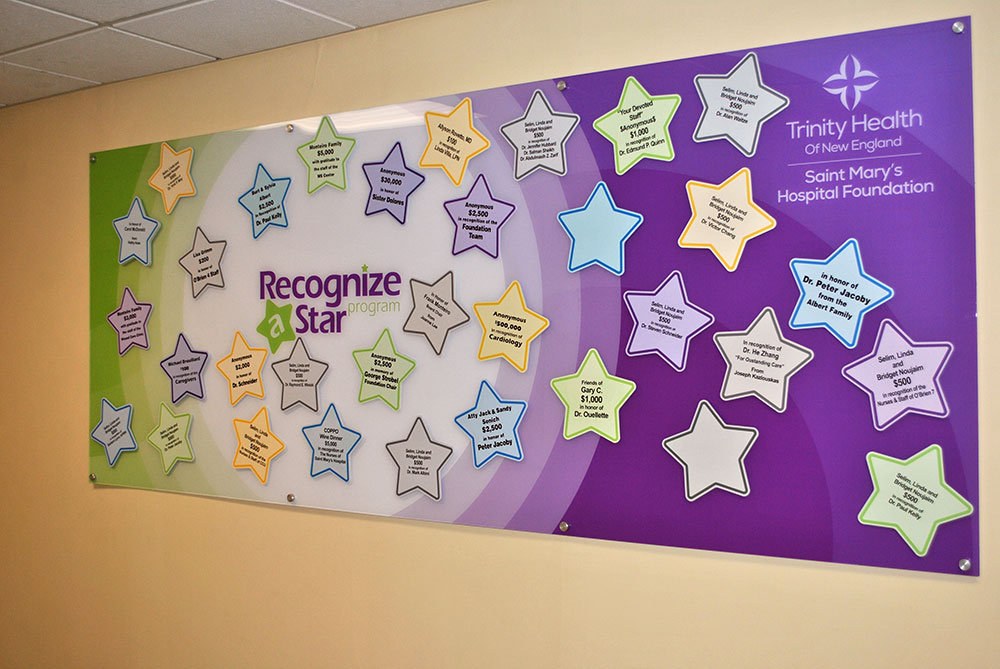 On a daily basis, we receive praise from our patients about the everyday "stars" at Saint Mary's who have transformed their lives. We invite you to say "thank you" to the physician, therapist, nurse or colleague who has touched your life and made your future brighter.
With a gift of $100 or greater, your name and the name of your caregiver will be proudly displayed in a prominent location in the hospital. Please click the donate button, top right of this page.
Our grateful patients and their families are among our most precious resources, and your story is a reminder of our important healing mission. We hope you will tell us about your experience. Your story will mean a great deal to our caregivers and those who may be considering our hospitals as their destination for care.
To purchase a star, please click here.