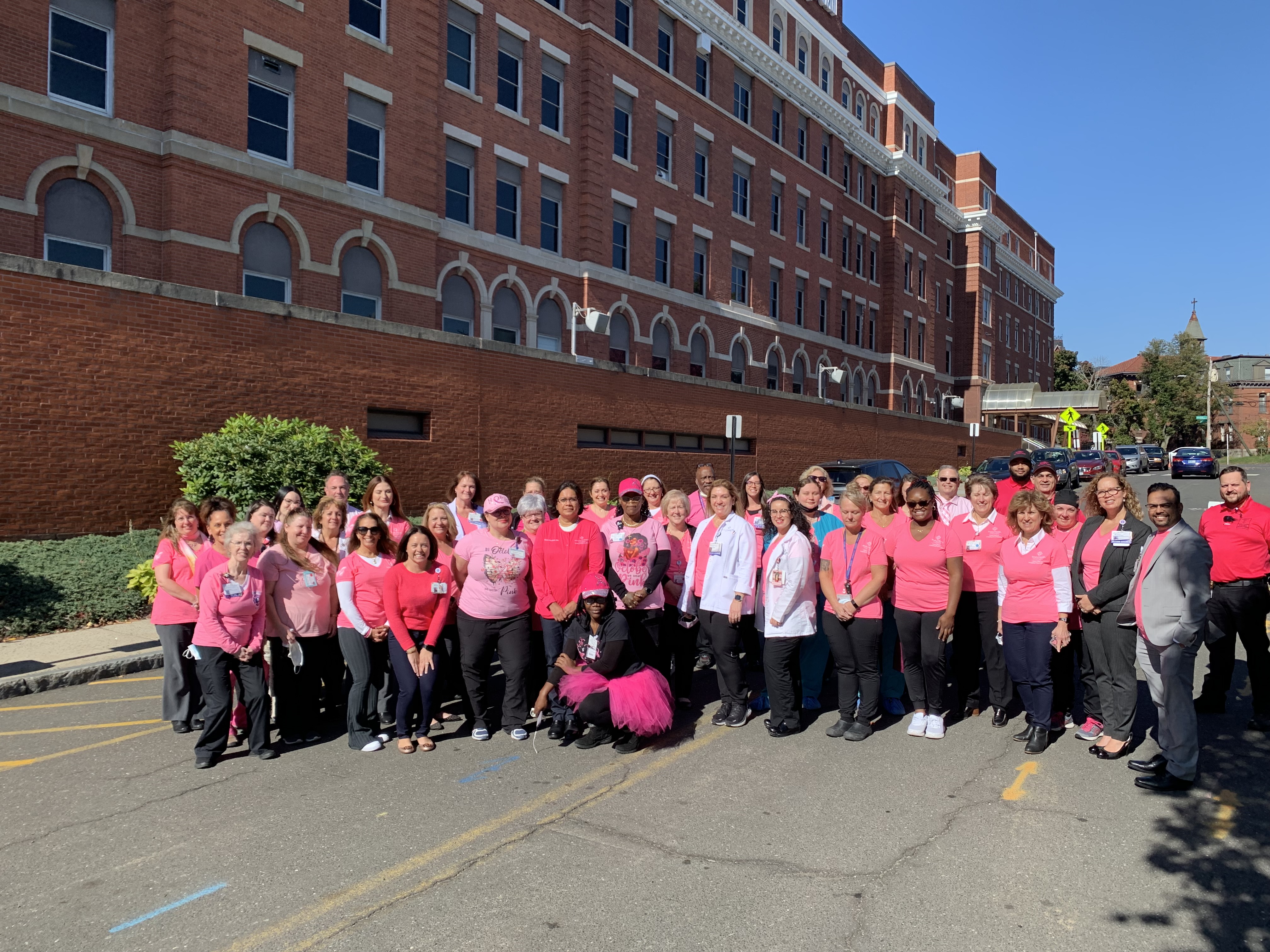 From cotton candy to florescent and every shade in between,
Saint Mary's Hospital colleagues wore their pink with pride as
we recognized the annual PINK OUT Day on October 20th.
Pink Out Day began at City Hall in the morning with a press
conference. Saint Mary's Foundation Chief Development Officer Amanda Nardiello kicked off the event welcoming volunteers and thanking them for their tireless efforts on this remarkable initiative. Mayor Neil O'Leary provided remarks, as did Saint Mary's Chief Administrative Officer, Kim Kalajainen, breast surgeon Beth Sieling, M.D., and U.S. Congresswoman Jahana Hayes.

Together with the Waterbury Police and Fire Departments, the Department of
Education, parochial schools including Holy Cross High School, and other municipal departments, the Saint Mary's Hospital Pink Out initiative has raised more than $50,000 this year in support of the Breast Screening Fund. The fund provides breast-screening tests for hundreds of women annually in the Greater Waterbury area who otherwise may not have access to these procedures. Screenings are available to patients through physicians or clinical referrals.

According to the American Cancer Society, breast screenings can improve outcomes as early detection reduces the risk of dying from breast cancer and can lead to a greater range of treatment options and lower health care costs.
---