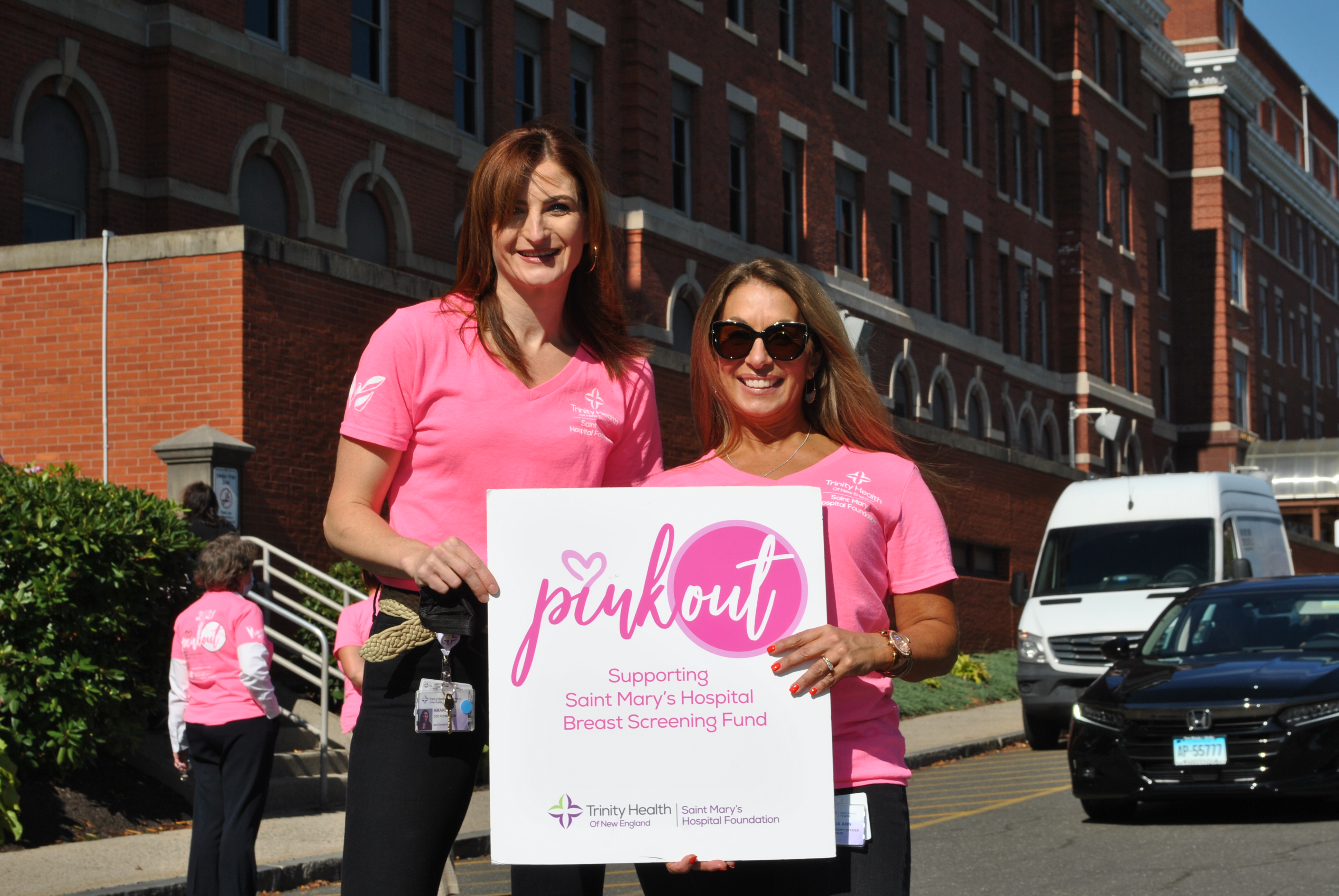 Proceeds continue to come in following the annual Pink Out initiative for the
Breast Screening Fund at Saint Mary's Hospital. Amanda Nardiello, Chief Development Officer for Saint Mary's Hospital Foundation reports that we are narrowing in on $55,000 in donations!

• Holy Cross High School raised $3,000 for the Fund. In addition to raising money, students designed and wore their own Pink Out shirts.
• St. Mary Magdalen School in Oakville raised $1,291.60 in donations and t-shirt sales.
• The Waterbury Police Department raised $5,760 through the sale of Pink Out merchandise and a donation from the Police Benevolent Association.
• Hispanic Coalition, among organizations that supported initiative by purchasing Pink Out merchandise.

Donations are still expected from several other organizations. 100% of the proceeds from the Pink Out campaign stays in the area, going directly into the Breast Screening Fund. Saint Mary's Hospital Foundation funds breast screening tests to hundreds of women annually in the Greater Waterbury area who otherwise may not have access to these procedures. Screenings are available to patients through
physicians or clinical referrals.
---